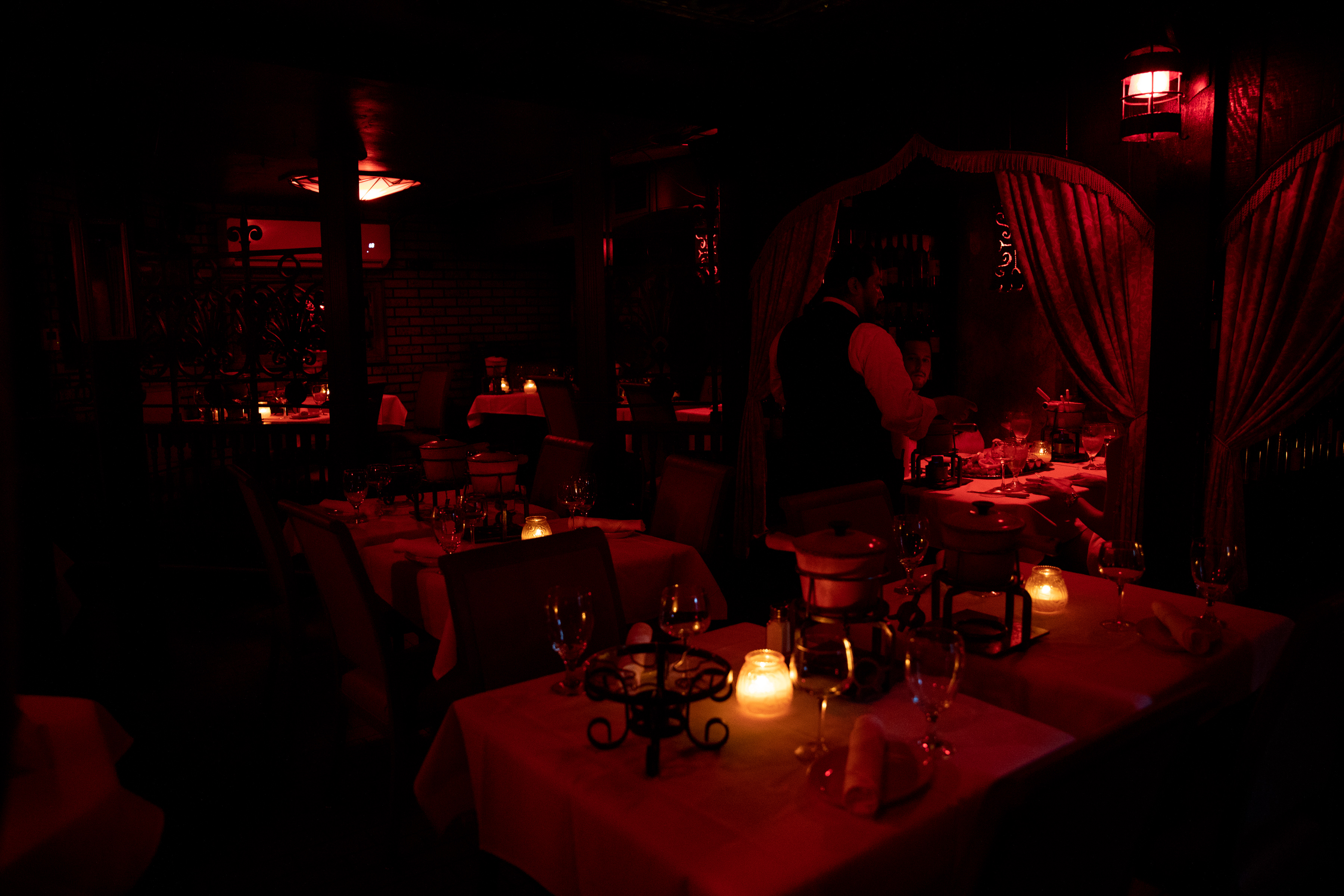 سلام خدمت دوستان گرامی.
با چالش جدید نوشتاری همراه شما هستیم.
موضوع امروز رستوران تاریکه
می تونید چالش رو با این تصور شروع کنید:
Have a character dine at a blind restaurant, a restaurant in pitch blackness where all the servers are blind, and describe for a full paragraph how the tablecloth, their clothing, and the hand of their dining partner feels different in the darkness.
برخی لغات نسبتا دشوار برای سطوح پایین تر:

dine: شام یا نهار خوردن
blind: نابینا
tablecloth: رومیزی، سفره
pitch blackness : تیره و تاریک
(دو دوست عزیز @mostafa.76 و آقا @R.min فکر کنم موضوع دادن اما متاسفانه من یادم نبود موضوعاتشون، لطفا به من بگن که برای دفعات بعد لحاظ بشه


)
---
برای حمایت از ما کلیپ هارو در شبکه های اجتماعی به اشتراک بزارید و مارو دنبال کنید.