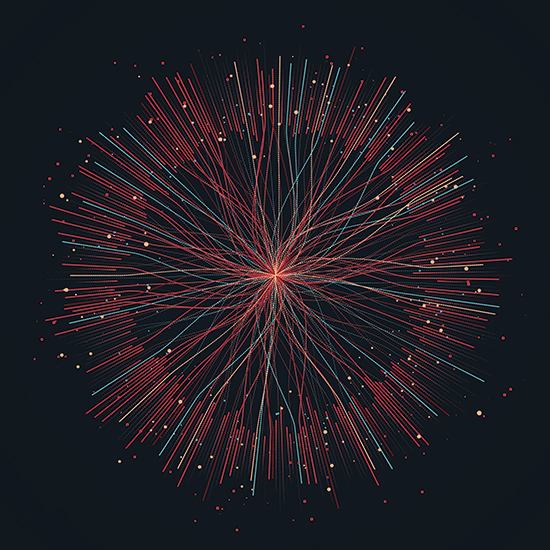 سلام به دوستان عزیز.
امروز با شما هستیم با چهارمین درس از مجموعه تلفظ انگلیسی بدون تلاش. "درس چهارم -در هم آمیختن"
موضوع اصلی مورد بحث در این درس به هم چسبودن صداها و کلماته. درباره شیوه چسبودن کلمات به هم و اینکه چجوری جمله ها برای سلیس صحبت کردن به هم نزدیک میشن.
برای حمایت از اپلیکیشن زبانشناس فایل صوتی تمرین فقط در اپلیکیشن قرار میگیره. برای دانلود اپلیکیشن اینجا کلیک کنید.
برای دیدن متن ویدئو اینجا بزنید

Unit 4 - Mash-ups

Hello, and welcome to Unit number 4. For ten days or more, you have been practicing the music of English, the rhythm, the pitch, and the volume. Now let's talk about another very important part of speaking English well. Having that great natural accent. Now there's a problem. In school you did not learn real English, unfortunately. I know, because I used to teach in schools, and I know how they teach you to speak, and it's not natural, it's not real English. See in most programs in schools and in textbooks, they teach you to speak word by word. To carefully pronounce every word, which might make you sound like a British actor, (laughs) but it's not natural, it sounds quite strange.

The truth is, in natural real conversations, we often combine words, we push two words, or sometimes even three words together, and we say them like one word. I call these mash-ups.

To mash it press something together, so that's my name, I call them mash-ups. The technical name is phrase reductions, but let's just call them mash-ups, it's more fun, it sounds more natural.

Let me give you an example. If you pronounce word by word you would say, what do you want to do?

What do you want to do? But almost no American will actually say that. What will they actually say if they're speaking naturally and quickly? They'll say, whatdya wanna do? Whatdya wanna do?

And this confuses (laughs) a lot of English learners because they learned, what do you want to do? And when they hear the real phrase, the real pronunciation that most people use, they don't understand what people are saying, it sounds weird, whatdya wanna do?

Whatdya is a mash-up, or a phrase reduction. It's, it's a few words pushed together.

Whatdya means, what do you, what do you. But when we speak fast, we push them all together, we say, whatdya. And want to, if we say it fast we say, wanna.

So whatdya wanna, what do you want to.

There are a lot of these in English, and I'm going to just right now, I'm go-, I've got a list right here on a piece of paper, and I'm just gonna teach you a lot of the most common ones. I'm just gonna go down the list, and I'll teach you the mash-up, and then I'll tell you what it means, what the actual individual words are. And then in the training audio, you'll be practicing these again, and again, again for five days.

Let's start with a very common one, gonna, gonna.

Gonna means going to, right? I'm going to go to the store, we say, I'm gonna go to the store. Gonna means going to.

Wanna, wanna, wanna means want to.

Wanna, want to.

Havta, havta, I havta do it. Means I have to, have to.

Push them together, havta.

Similar is hasta, he hasta study.

He has to study, hasta, hasta.

Gotta, gotta means got to, or must, right?

Oh, I gotta eat, I'm so hungry. It means I must eat, I got to eat.

This is kinda casual, right, it's not perfect grammar, but it's super common. Gotta means I must or I've got to.

Oughta, oughta means ought to, oughta.

I oughta study more, I ought to, oughta, ougtha.

Didja, didja, didja, has a little bit of a J sound in there.

Ja, didja, means did you, didja, did you.

Outta, outta, means out of, right? We are outta money, we are out of money, means we don't have any money anymore, it's all gone.

Outta, outta.

Wouldja, wouldja, would you, wouldja like to go to a restaurant?

Would you, wouldja, wouldja.

Woulde, woulde means would he.

Would he push them together, woulde.

Um, wontcha, wontcha means won't you. Won't you? Won't you do it?

Wontcha do it? Has a little bit of a che, che, that CH sound, wontcha, wontcha, won't you.

Didntcha, didntcha, didn't you, didntcha.

Put it together, didn't you, didntcha, didntcha.

Isse, isse, is he, isse tired? Is he tired? Isse, isse.

Ah, whatdya, I already said that right, whatdya, what do you, whatdya, whatdya, what do you.

Stopit. This is a favorite one for kids, this is one of the first ones little children learn.

Stopit, stopit, stopit, stopit, stopit, stop it, means stop doing it, right?

So if you, someone's doing something you don't like it, say stopit, stopit, stopit, put them together, stopit.

Ah, needit, I need it.

I needit, needit, needit. (laughs)

Ah, whates, whates, what does, what does.

What does that mean? Whates that mean? Whates, whates, again, we're pushing words together, that's all we're doing.

Ya, ya is you. Sometimes instead of saying you, you know, you are great, or what do you want, we'd say, what do ya want?

What do ya want? What do ya want? What do ya want? Instead of you.

Areya, areya, are you, are you.

Areya tired? Are you tired? Areya happy? Are you happy? Areya.

And one more, needta, needta, need to, needta.

I needta eat. I need to eat, needta.

Okay, that's a lot. (laughs) That's a long list, you know, listen to them, review the text of this list, just so you remember them. But we're, don't worry, because we're going to practice the common ones in the training audio. You'll be following the same five day process with this lessons training audio. So after five days, you will know all of these. So don't worry, follow the five day process, use the training audio as I taught you, and you will learn all of these common English mash-ups.

See you in the training audio. Bye for now.
---
لذت ببرید