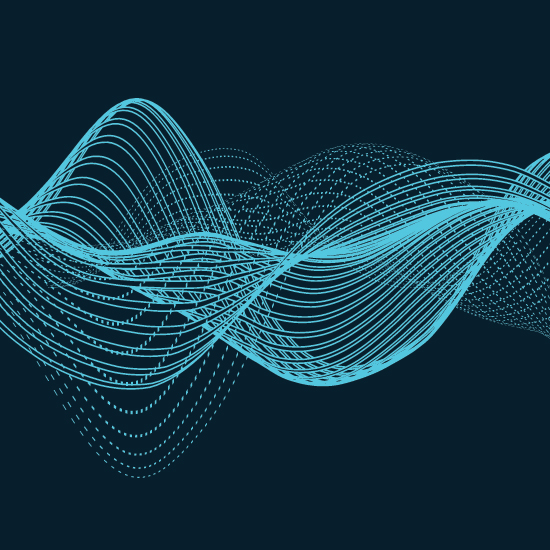 سلام به دوستان عزیز.
امروز با شما هستیم با ششمین درس از مجموعه تلفظ انگلیسی بدون تلاش. "درس ششم: تلفظ "TH""
یکی از سخت ترین صدا ها مخصوصا برای ما ایرانی ها TH هستش. یا ما معمولا "د" میگیم یا "ث" که درست نیست. در این درس آقای هوگ درباره درست تلفظ کردن این صدا بهمون کمک می کنند.
برای حمایت از اپلیکیشن زبانشناس فایل صوتی تمرین فقط در اپلیکیشن قرار میگیره. برای دانلود اپلیکیشن اینجا کلیک کنید.
برای دیدن متن ویدئو اینجا بزنید

Unit 6 - TH

Hello and welcome to Unit 6. It's time to start working on those individual sounds. Those specific sounds that might be difficult for you.

Now as you start to practice these sounds, don't forget about rhythm. Rhythm is still important. So when you are training and doing the training audios, you practice the sounds of course but also remember, good rhythm. Pause when I pause. Right? Get that music correct, make sure that's correct. And then also, you'll be working of course on these specific sounds. In this unit, a sound is very difficult for many people. It's that TH sound.

One more word about these different lessons for the sounds. In some of these units, the sounds will be very difficult for you and you might get frustrated. It might feel like you're not improving. That's all normal. Just relax and keep following the five day Effortless English pronunciation process. It's designed to be successful, it's designed for a reason. So if on the first day and the second day and the third day it feels difficult, don't worry, just relax. Okay? The point is not to be perfect, nobody's perfect. Everybody makes mistakes. Just focus on improving a little bit, a little bit each day.

Point number two. Some of the units will be very, very easy for you because your language will already have the sound. So you'll think, oh, this is easy. I already have TH in my language or I already have R and L in my language so this is so simple. No problem. Still focus and do your best for five days on that unit. If the sounds are easy for you, then instead focus again on getting the rhythm, the music, the pitch correct.

You need to continually practice that rhythm so that you get the correct rhythm of American English. So anytime you have an easy unit, with easy sounds, don't just become lazy, still practice all of those five things, recording yourself, pausing and imitating, listening carefully, tracking. Do all of those things, so you can improve your speaking speed and so that your rhythm and music will continue to get better and better and better.

(claps) Time for our sound in this unit, the TH sound.

Now I mentioned there are actually two versions of it. Lets learn the soft TH, we'll call it the soft TH.

And it sounds like this, th, th, th.

Now how do you make that sound? Many people have problems with this sound so let me show you exactly how to do it. Now the first thing that happens when you make the TH sound is your tongue, ah, will actually come out … you're pushing it out between your teeth. So, put your teeth like this and there's a small space between your teeth. And then push your tongue between.

Now an important note as you learn these specific sounds When you're practicing, do them very strongly.

Now of course when I say the TH sound, I don't do everything really, really big. But I've been saying this sound my whole life, so it's easy for me. But for you, you need to practice so I want you to do it very strongly. Exaggerate these sounds, make them sound super, super, super strong. If I tell you to push your tongue out then push it out a lot. Okay? When you improve later, everything can become a little smaller but when you're first learning, make everything big and exaggerated.

So tongue comes out and then you're going to actually, not really bite (laughs) but press your teeth against your tongue. Right? So your, your tongue is touching both teeth and it's between them, like this.

Yeah? Th.

And then, the final part of making this soft TH, is you blow air. Blow air through your teeth. Nothing really moves, okay?

So it's like this. Th, that's it. Th. And you can hear, it's a very soft sound. That's why it's called the soft TH. Th. So, I'm just closing the space with my tongue. Kind of biting my tongue a little bit, softly, don't hurt yourself, and then blowing air. Th.

Now another key part about this, to make it sound correct, especially in a word, is you to stretch this sound. Because it's so soft, you need to make it a little bit longer. Right? If you do it really fast, nobody will hear it. If you go, th, th, people won't hear the sound at all. So you actually have to make it a little, a little slow, a little long. Th, stretch it out.

Lets do some words that have the soft TH. I'll say them and then you practice with me, and we're going to be very, very strong with our TH sound, okay? Think. Think.

Now see here I'm stretching the TH, I'm making that TH very slow. I want you to do that also, it's important. Blow air.

Think. Think.

Thing, what is that thing? Thing.

Three. Three. Three.

Thirty. Thirty. Thirty.

Thanks. Thanks. Thanks.

Bath. It's at the end of the word now. Bath. Again make the TH very long, make it super long. We're practicing. Bath. Bath.

Truth. Truth. Truth.

Math. Math. Last one.

Tooth. Tooth. Tooth.

Let's do one more. Mouth. Mouth. Mouth.

Th, th, th. That's the soft TH! Congratulations. (claps)

The second TH, we could call it the hard TH, we could call it the vibrating TH. It's a stronger sound. It's a little bit louder sound and stronger, because there's a vibration. Otherwise it's the same, so you do everything the same with your tongue and your teeth. Right?

So, teeth again, tongue sticks out. You're going to blow air just the same way. Th. So how do we make it vibrate? Well now you need to vibrate your throat and your tongue. Remember the last unit when I talked about vibration? It's very important for some sounds, this is one of those sounds. You need to get the vibration very strong in your throat and your tongue even can vibrate. Meaning it's going to shake very quickly.

And it will sounds like this, th. Th. It's the same sound, the only difference is now you're vibrating. Your tongue doing this and your throat, it's also vibrating. Th. Th. Th. Th. Same sound, same position. Vibrate.

Th, th, th.

Let's do some words with the vibrating TH.

That. That. Make it really long again, stretch it out, because we're practicing. That. That.

They. They. They.

The. The or thee. Same word. Thee or the.

This. This.

That. That. That.

Now in the middle. Mother. Mother.

Okay? I'm doing it very strong, I'm making IT very slow, so you can hear it and practice it. Mother. It's not muther, right? That's the soft one. You have to get the vibration.

Mother.

Make the vibration super strong, exaggerate it as you practice so you can really get the difference.

Mother. Together. Together. Together. Together. Breathe.

The end of the word. Breathing, right? (breathes) Breathe.

This is the way that its, uh, telling you to do it. It's like a verb. Breathe. Breathe. Breathe. It's vibrating.

Now this is an important word for the TH because there's another word, breath. Breath is a noun, breath is the air that comes in and out. Breath. That's the soft TH. Breath.

But breathe, with the vibration, that's the verb. That's the action of breathing. So it changes the meaning if it's soft or hard. Let's practice the TH, the soft one first.

Breath. Breath. Breath. (breathes)

Take one breath. Breath. Now the verb.

Breathe. Breathe. Breathe. Vibration.

Let's practice one more variation and this is where we add an R sound, because this can also be very difficult for some people. So TH and then you add an R. So the TH sounds exactly the same, it might be soft, it might be vibrating. But then for the R sound, I'm going to give you a little tip.

Make the R sound very loud. Right? When you have THR, for example, the word throw. Throw. Make the R very strong. Some people make the R soft and they say thow, thow, thow. It sounds … It doesn't sound right. So you got to get that R sound nice and strong. It's throw. Throw.

Here I'm making that R very hard. Now if R is difficult for you, don't worry, relax. There's a, there's a whole unit to teach you how to pronounce R correctly. So just play with it in this unit. This is really focused on TH, so I'm just adding the R for a little extra practice.

Let's do a few words. Throw. Throw.

The other thing you can do with that THR, is at the end, with the R, you can push your lips out a little bit.

Throw.

See, watch my lips. Throw. See how they, they come together and out a little? With the R sound?

Throw. Throw.

Throat. Throat. Throat. Throat.

Through. Go through the house. Through. Through. Through. Through. Through. Through. (laughs) And, uh, we'll do the number three. I'll do each sound quite slowly. Three. Three.

Watch how my lips move because of the R. Three. See, I start with the normal TH. Th. But for the R sound I have to push my lips in a little bit.

Three. Three. Three.

(claps) Okay, well, this is just teaching you how to do it. The real practice happens in the training audio because for the next five days, you're going to be listening very carefully to these TH sounds. And then you're going to be, you know, pausing and imitating, pausing and imitating. So you'll be saying these TH sounds again and again and again. Right? And you'll be recording yourself. And, and saying these TH sounds with a loud voice out loud, and then you're going to be tracking the, uh, the most, the biggest challenge because you'll be doing it at a, at a quick speed. Right?

So you're going to get a lot of practice in the next five days with lots (snaps) and lots (snaps) and lots (snaps) of TH sounds. So, (claps) you know what to do. Go to the training audio and for the next five days, follow that same five day process.

See you in the training audio.
---
لذت ببرید