What did you expect? I'm even smarter than you.


I'm from 1 percent of people.

(I'm joking

)
Anyone who wears the master ring, doesn't age the way they should, the ring preserves them somehow, but as the time goes by, it makes the owner obsessed with itself, so in the end the ring ends up as the real possessor. Bilbo passes on the ring to his nephew, and Frodo is wondering if he would be ok.


What about another song?

Sorry, I don't know the answer.

I think I've had enough of that for today.

It's ok. Thank you anyway.


I enjoyed talking to you.
Have a great night.

Good morning!!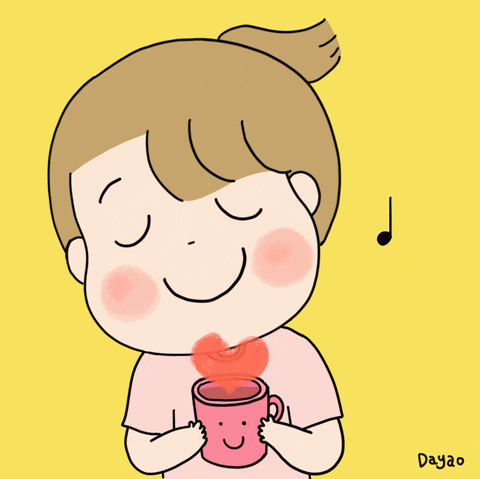 Ne-Yo - One In a Million


Jessie J - Price Tag

I never understood why people say every person is special. People are not special but only poor, certified copies of each other. You don't believe me? Then think about this: If every human had their own personality and character, you would never hear a word such as "culture". If you are acting according to your local culture, and not your very own intellect, you're just another copy. You can only be significant if you do something significant. Forget about "culture"! Do you think if people were different, science could made up a field named "psychology"? You can only put the examples of a creature in one single group, and consider one set of rules working on all of them, only if they are exactly like each other.
Graveyards are packed full of copies of us under their grounds. If you want to be special, act better than other copies of human.
I know I should've come earlier but after I left here two days ago something happened to me and has preyed on my mind ever since. I'm having some sort of nervous breakdown, so I'm not sure if I can really settle down and put my fingers on keyboard to write. Now that I'm writing this I'm using stolen time if you know what I mean. I'm sorry. But I have to go again.
It's ok. I hope you're alright. If you need any help just send me a message. See you.

سلام؛ دیشب سرسری سرچ کرده بودم. الان یه ذره تنبلی رو گذاشتم کنار و روی گرامر سوالت فکر کردم.
به نظر میرسه برای فهمیدن جمله، باید کارکردهای دونقطه رو نگاه کرد؛ به این جمله نگاه کن (برای تعریف یه اسم یا عبارت):
The weapon to defeat the beast was something nobody expected: love.
در واقع جمله داره می‌گه:
The weapon to defeat the beast was love.
جمله‌ی تو می‌گه:
Otherwise, he might live on for years, quite happily: just stop as he was when he parted with it.
اینجوری بخون:
Otherwise, he might just stop [using it] as he was when he parted with it, to live on for years, quite happily.
می‌تونه با خوشحالی زندگی کنه اگه فقط دست از استفاده ازش برداره، مث زمانی که حلقه باهاش نبود.
فعل حذف شده‌ی use از جملات قبل گرفته شده.
(نظر منه؛ به علاوه، چرا سوالاتو اینجا مطرح می‌کنی؟ خودت سطحت از بقیه بالاتره؛ اگه تو ندونی، کسی نمی‌تونه کمکت کنه)
راستی اگه دوست داری برای مرور لغات یا افزایش دایره‌ی لغاتت دیکشنری مطالعه کنی، من یه دیکشنری برای نرم‌افزار انکی درست کردم که تمام لغات لانگمن داخلشه. به شکل فلش کارت نمایش داده می‌شه و با فاصله‌های منطقی برای مرور برات به نمایش در میان. اگر علاقه داشتی، یه پیام توی خصوصی برام بفرست تا لینکش رو به تو هم بدم. به autophile دادم قبلاً. چیز بی‌نظیریه. خیلی بهش افتخار می‌کنم. برای رسیدن به 100% زبان در سطح حرفه‌ای خیلی مفیده.
اها، الآن فهمیدم، مرسی.
گفتم این تاپبک با بحثای دیگه قاطیش نکنم.
متأسفانه الان یه «شرکت توی بحث گروهی» بدهکار شدی

نوشته‌ات رو آماده کن.
اونی که نوشتم «مطرح می‌کنی» غلط املایی نبود. منظورم اینه که کلاً کسی مثل تو توی این فوروم سوال بپرسه، کسی نیست جوابش رو بده. کار بیهوده‌ایه. یه فوروم خارجی برای سوال پیدا کن. به علاوه گفتی با بحثای دیگه اینجا قاطی نشه؟

کدوم بحث؟ منم و تو و اون‌یکی. کسی غیر از ما این تاپیک رو باز نمی‌کنه. هرچی اینجا بنویسیم کسی نمی‌فهمه. راحت باش. (دارم فارسی مینویسم چون تایپم پشت لپ‌تاپ به فارسی تندتره)

Good morning

Skylar Grey - Coming Home


Pussycat Dolls - Hush Hush

Today is the last day of this thread. It was a pleasure talking to you all. Thank you!

!this music ( coming home )


is a great music!
I want to downloud it
Leaving again, eh?
I'll try to write sth about the subject later, I'm a bit busy today, and am having one of my 'I don't want to talk' moods.